Around this week a year ago, we were able to enjoy an afternoon and an evening of hot air balloon show and rally in Wisconsin Rapids. It was a beautiful time that we won't forget as it was our first time being in a yearly event like that, too. We would have loved to go this year but circumstances didn't allow us. Too bad because Ma and Pa-in-law would have enjoyed the view as well.
Hmm… maybe next year, right?
A view as beautiful as this is too bad to miss, isn't it?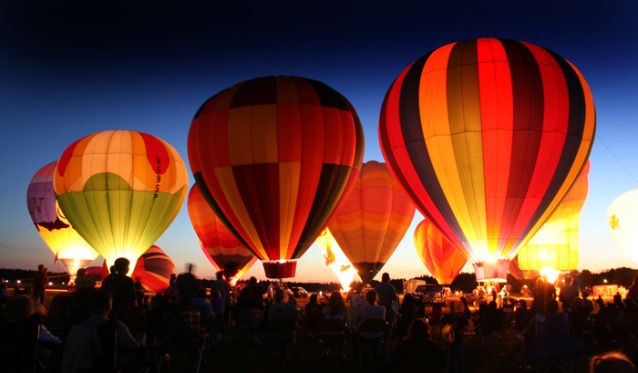 Well, we have a lot of snaps taken from last year's event so there's a lot to cherish. And we will look forward to next year because I sure hope not to miss it by then!